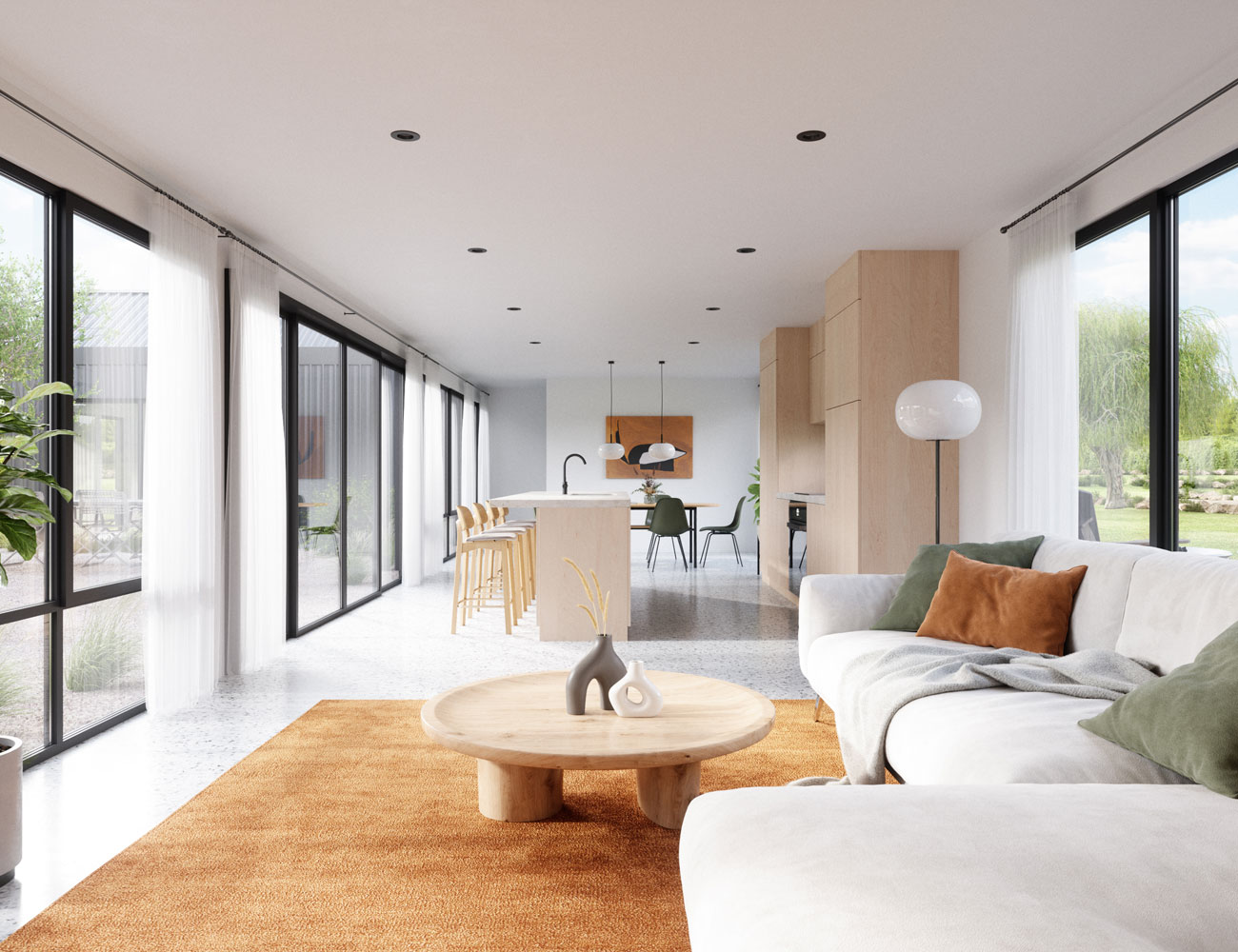 STANDARD SPECIFICATIONS
Where high quality
comes standard.
We're serious about good quality at Fox. That's why every Fox
Modular and PIQUE modular home design offers a range of
standard inclusions, designed to take your new home to the
next level. Take a look at what you can expect!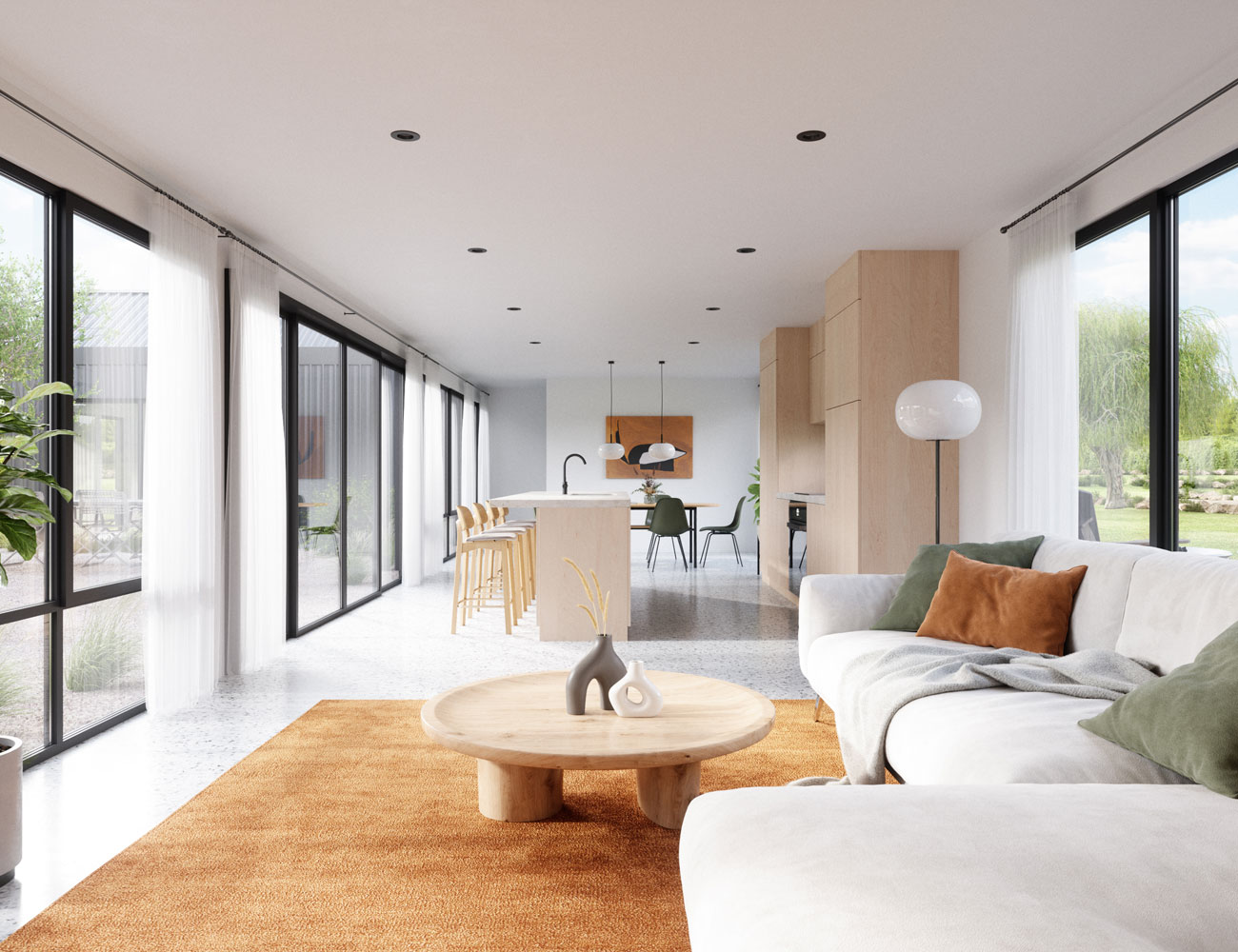 Our Main Suppliers

*Fox Modular only
When it comes to the finest quality, Alder definitely turns it on. Alder tapware comes standard in all our Fox Modular designs, bringing a fresh and contemporary feel to every bathroom, kitchen and laundry space. With superior finishes, quality workmanship, excellent functionality and a range of options, Alder is the flawless choice.

Aussies can't get enough of COLORBOND® steel – and neither can we. That's why we've made COLORBOND® a standard inclusion option for the exterior cladding of your Fox Modular or PIQUE modular home design.
COLORBOND® have been delivering excellence in steel for over 50 years. Easy to maintain and ready to stand up to everything our climate can throw at them, COLORBOND® cladding and roofing products are second to none.

We've made sourcing the best windows an open and shut case, thanks to our strong partnership with Jason Windows. As the glass experts, Jason Windows bring strength, quality and energy-efficiency to each of their products. The powder coated aluminium windows and doors used throughout all our Fox Modular and PIQUE designs helps to add lasting good looks and value to your new home.

For a brand you can really lean on, it has to be polytec. From your kitchen benchtop to your bathroom surfaces, polytec's craftsmanship and quality can be found throughout your new Fox Modular home.
With a large range of colours and styles available, polytec will leave you feeling inspired.
Seima is a wholly Australian owned company specialising in design, production and marketing of quality bathroom and plumbing products for the Australian market, including tapware, ceramic basins, stainless steel sinks, toilets and cabinets.

Trevors Carpets is a proudly WA-owned and operated brand, just like us. They're also the largest supplier of timber, luxury vinyl planks, hybrids, laminate, vinyls and luxury carpets. With an extensive range and experience, Trevors Carpets know everything there is to know about floor coverings.

Wattyl have been making quality, high-performance paints and coatings for over a century and have built a broad portfolio of loved and trusted brands.
Their world-class plants, distribution and logistics, plus superior coating expertise and technologies, guarantee premium performance, durability and aesthetics.

Westinghouse kitchen ovens, hot plates and rangehoods are innovative, stylish and clever – making them the perfect match for our home designs.
With over 60 years of experience, Westinghouse brings incredible value to every home. These purposeful and quality-driven products will not only stand the test of time, but truly help to bring your kitchen and entertaining space to life.
Our friendly team
are here to help
What does the Fox say? Reach out to our friendly team today and let's start a conversation. Whether you just want to chat through ideas or start your dream project, we're ready when you are.