Written by Fox Modular | 16 November 2022 | Modular Homes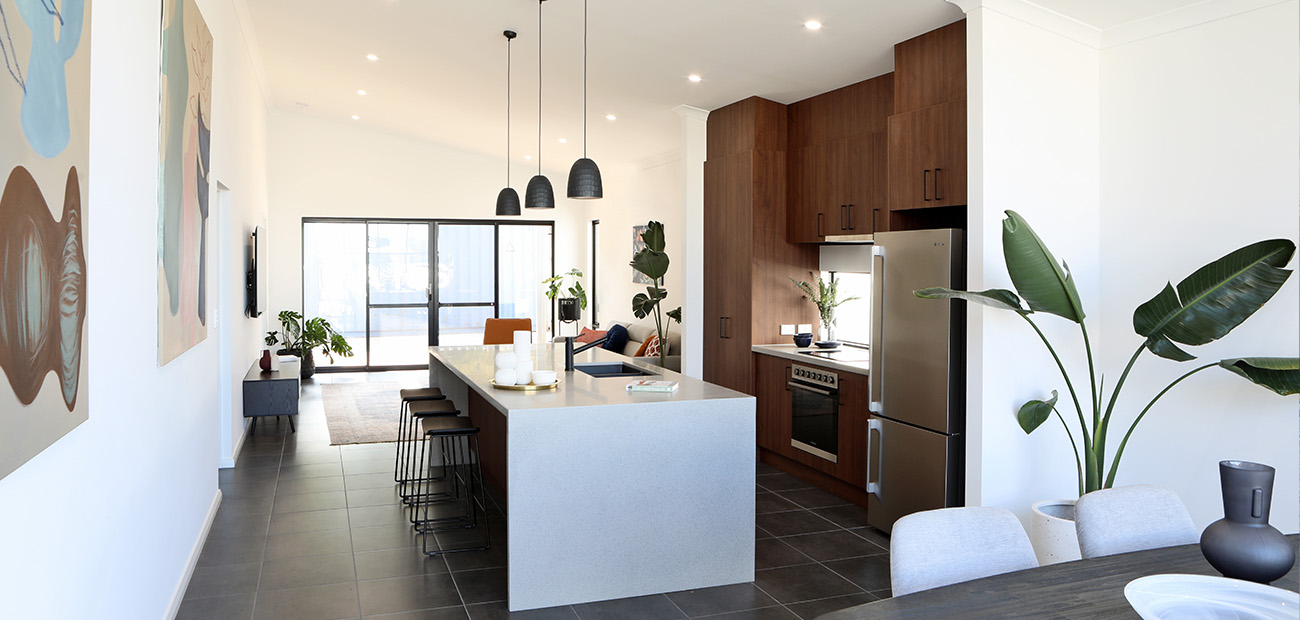 When it comes to building your dream home, you'll want to make sure you're ticking all the boxes. Have you made considerations for future lifestyle changes? Do you have enough entertaining space? How many bedrooms will you need? Questions like these can make a big difference to your final design.
At Fox Modular, we understand that everyone's different, which is why we're big believers in customisation. Whether it's making small changes to your floorplan to suit your block, or adding extra rooms to suit your needs, we're here to help you make it happen.
To make the process even easier, we've put together a few things to consider when customising your modular home.
Write down your wish list
Are there things you simply can't do without in your new home? Start your custom design process by writing down a list of your must-have features. These can include anything from picture windows through to a double vanity in the bathroom.
At this stage, it's also useful to walk through a few home designs for extra inspiration. Our Fox Modular Display Village offers several modern home designs for you to explore in person, so be sure to pay a visit!
Prioritise central spaces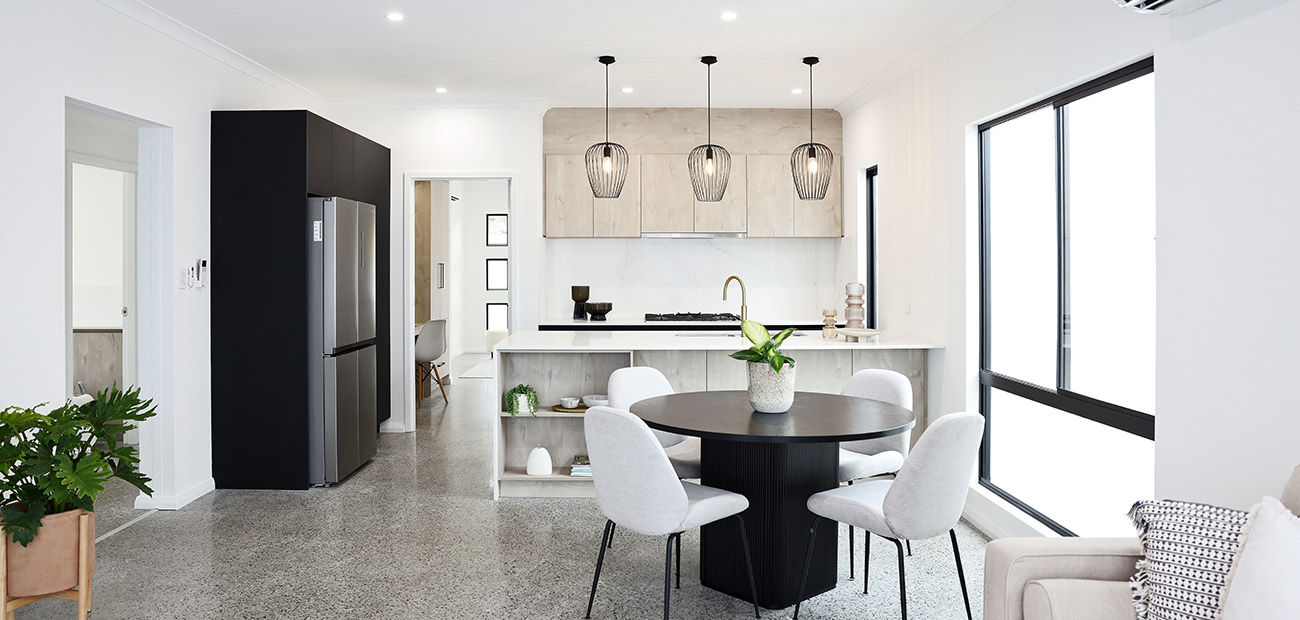 Once you've settled on your must-haves, another important thing to think about is the central living spaces – where you'll spend the most time in your home. Focus on the flow of the space, such as the connection between the kitchen and living area, as well as indoor/outdoor functionality.
Other things to consider include:
1) The fixtures and finishes of your kitchen – what colour scheme will work best in the space?
2) Add-ons, such as a scullery or walk-in pantry.
3) The type of appliances you need, and the size (such as creating enough space for a large fridge).
4) Light fixtures and locations.
5) Floor coverings.
Think about your future needs
When you're building your dream home, it can be very easy to focus on the things you need right now, and not always think ahead to the future. By keeping your home design as flexible as possible, you can truly grow into the space at every phase of life.
Considerations here include:
1) The number of bedrooms and their location (for example, if you'd prefer to keep the master bedroom separate).
2) Allowance for additional activity or theatre rooms, or an added alfresco space.
3) The possibility to design your home for off-grid living.
Allow for plenty of natural light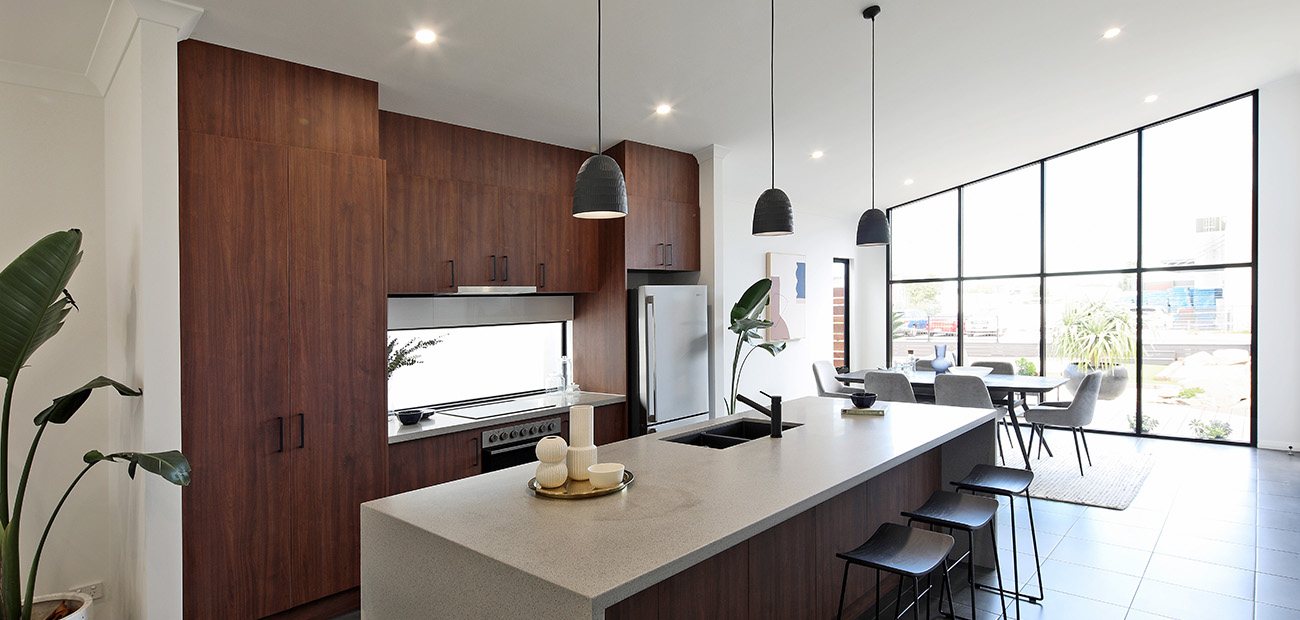 Let there be light! When you customise your modular home, it's important to consider the orientation of your block. This will allow you to make the most of the natural light available, while creating ongoing sustainable benefits at the same time.
Our Fox Modular team will work closely with you during the design phase to help you determine the best placement for your windows to maximise both light and views.
Create your dream home
If all this talk of custom modular homes has you considering your options, we're ready to help you make the next move. Take a look at our range of modular home designs to get the ball rolling, or chat with our team to talk through the many options available to you. We look forward to bringing your ideas to life!