Written by Fox Modular | 4 July 2023 | Company News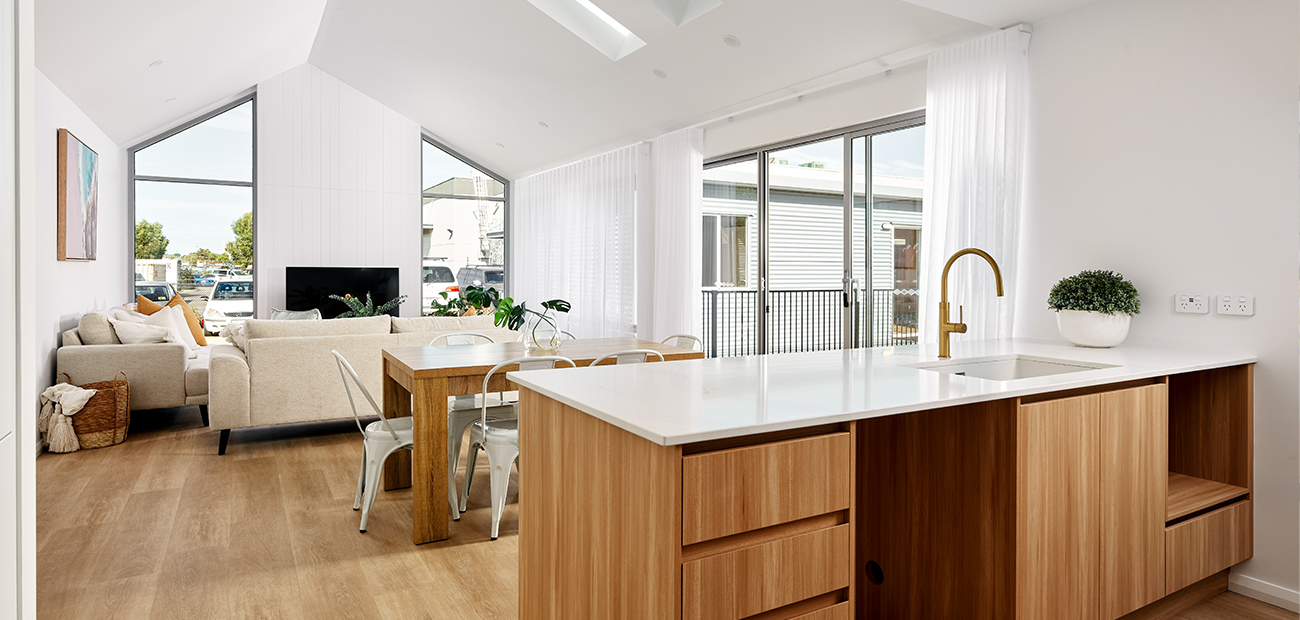 Fox Modular was featured in the 26 June 2023 edition of Business News' magazine, with Managing Director Jessica Berry speaking about the rising popularity of modular construction.
Keep reading for an excerpt. The full article can be read with a Business News subscription at https://www.businessnews.com.au/article/Fox-Modular-home-truths-are-out-there.
Fox Modular home truths are out there
Fox Modular, which grew out of Mr Berry's transportable home business Fox Transportables, recently expanded into the higher-end market with the PIQUE brand, which encompasses architecturally designed modular homes.
Ms Berry said the brand, which now makes up 70 per cent of Fox Modular's business, grew from an increasing demand for modular homes to service the mainstream residential market.
"Modular has typically been about needing a house in a location where a traditional method doesn't apply … in remote areas where you can't get brickies [or] there's no concrete batching plant nearby so you can't get the concrete," she said.
"What we are trying to do is take modular to the masses."
Ms Berry said modular construction still relied on the same trades as conventionally built homes and used similar processes. However, the key difference was that the structures were built off-site.
"The constraint is how many trucks you would like to have turning up at your property," she said.
"It's like designing in LEGO … the pieces may be smaller but it's up to your imagination as to how many you actually want to construct.
"In the PIQUE brand, most of the homes are three to four modules … and you can just keep adding onto them."
Ms Berry entered the modular homes space after a career at BGC, looking after its now defunct Terrace townhouse brand.
She explained that her team, which has grown from five to 65 in the past two years, followed similar career paths.
"Most people in the business at Fox have really come from a large-volume builder," she said.
"We were all very dedicated and always wanted to do something more innovative, and we all ended up getting really attracted into modular."
Ms Berry said modular homebuilders faced the same constraints as every business in the construction sector, with labour and material shortages delaying builds.
However, rather than the two-year construction timeframe for many conventionally built homes, it takes as little as three months to complete a modular home through Fox Modular's processes.
"We've still got the same kind of restraints … [but] … we [will] get the same benefits as the market changes, when that time will probably halve again, but it's still a 12- to 18-week build time for a four-by-two home," she said.