Written by Fox Modular | 11 May 2023 | Modular Homes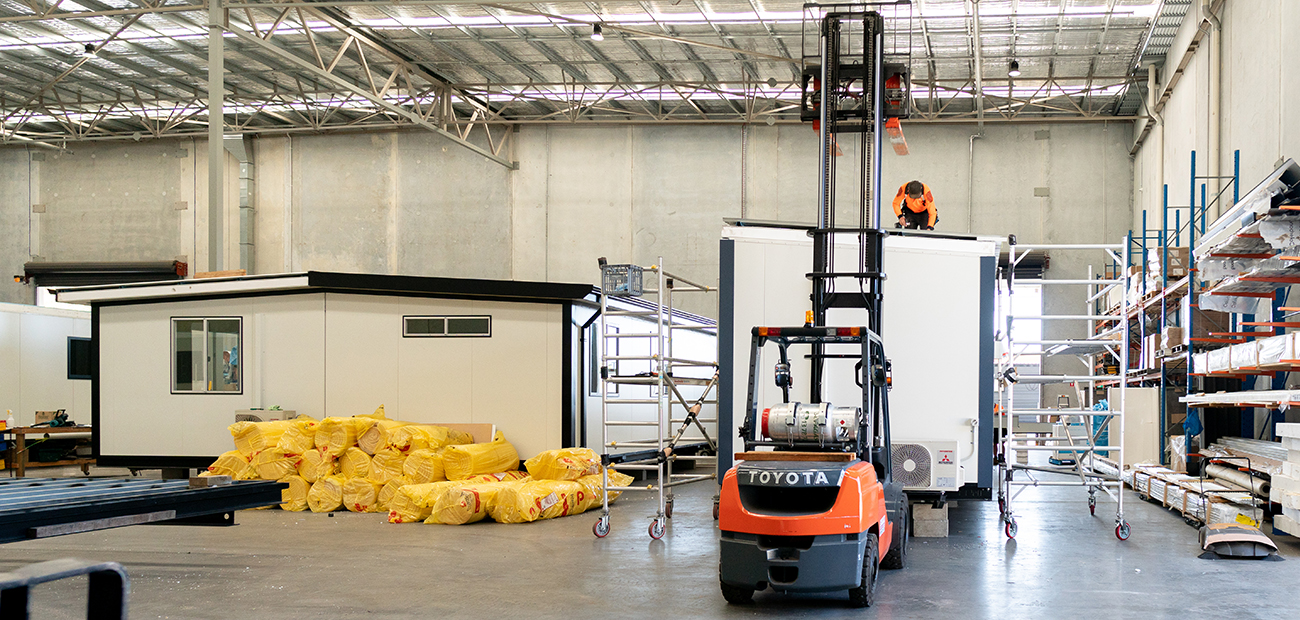 When it comes to homes and buildings, sustainability has become more important than ever. We all have our part to play in helping to keep our environment healthy for future generations. Building a modular home is a great way to kick-start a sustainable future, with a huge range of eco-friendly benefits.
So, how do modular homes promote sustainability? Let's find out.
Less waste produced
A large portion of Fox Modular home construction takes place in our custom-built undercover factories. This means we're able to operate in an incredibly controlled environment that isn't at the mercy of the weather. It also means we're able to considerably reduce the amount of building waste produced, while promoting recycling of water and materials wherever we can. Where a traditional builder uses four skip bins per build, Fox uses under one bin, more often than not with two builds sharing a bin.
As for timings, not having to worry about the weather means we're able to build our homes quickly and efficiently – which can help you get into your new build quicker than you'd ever thought possible. This efficiency helps us to use fewer resources and lower our carbon footprint. Shorter build times further help to maximise efficiency without ever compromising on quality.
Water and energy savings
Fox Modular homes enjoy a range of energy-efficient design features to help keep heating and cooling costs down. These include passive solar design to suit your block, plus the use of energy-efficient appliances throughout. The result? Ongoing savings across your household bills.
Increased durability
Fox Modular homes are quite literally designed to withstand everything our climate can throw at them. From winter storms, to scorching summer days, our home designs are built to stand strong. This durability also helps to create long-term value for you, with a home you can be proud of for many years to come.
Discover all the benefits today
Ready to kick-start a more sustainable lifestyle? See how the benefits can start at home with Fox Modular. Browse our range of home designs to find your right fit, or get in touch with our team to get the ball rolling. We look forward to helping you enjoy long-term sustainable benefits!